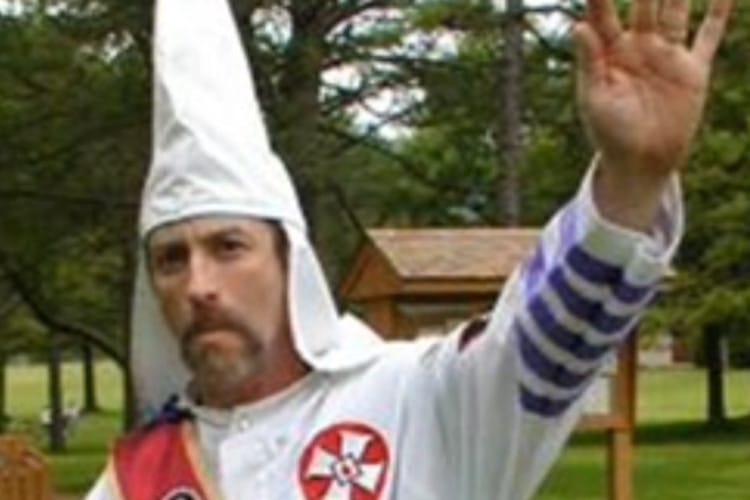 "Imperial Wizard" Frank Ancona was found dead. The KKK was founded by Democrats in 1865 to murder newly freed black slaves.
Frank Ancona, the leader of a Missouri Ku Klux Klan (KKK) group, was found dead Saturday on a river bank in a rural part of the state, officials said Sunday. The 51-year-old, who was the imperial wizard of the Traditionalist Knights of KKK, had been shot in the head.
Ancona's body was found near the Big River near Belgrade, Missouri, by a family who was fishing nearby, the Kansas City Star reported. Washington County coroner Brian DeClue reportedly said Ancona died of a gunshot wound to the head.
"It was not self-inflicted," DeClue told the Star. "This is now a homicide investigation."
Police reportedly said Ancona had been missing since Wednesday. His car was located Friday by a U.S. Forest Service employee on Forest Service property, who then informed Missouri Highway Patrol, which assisted in the investigation along with St. Francois County Sheriff's Department.